Dilip Kumar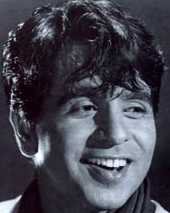 Madhubala and Dilip Kumar met seven years later on the sets of Tarana when she
was eighteen years old. During the shooting she sent her hairdresser with a note written
in Urdu together with a red rose asking him to accept it if he loved her, which
intrigued and amused Dilip Kumar and naturally he accepted the rose.
Dilip Kumar and Premnath became friends whilst working together in Anand and realised
they were being two timed by Madhubala.
Premanth later became involved with Bina Rai whom he married but he remained friends
with Madhubala even after his marriage. She was immature and had a confused
state of mind.
Dilip Kumar was angry and never forgave her, even though their relationship lasted seven
years he never married Madhubala. However she truly loved him and desperately wanted to marry him.
She had to endure Dilips' coldness for nine years during the shooting of Mughal-e-Azam. Madhubala knew that she
had the role of a lifetime even though her ill health prevailed her from shooting but she had the determination
to revive herself and continue with the shooting.
K Asif was obsessed with realism and ignorant of Madhubala's illness used real chains on her, which used
to deeply cut her and make her skin go blue, her father tried to persuade him to use plastic chains but to no avail.
Madhubala's laughter and sparkle had gone during this period maybe it was due to the heartache she felt as Dilip's
attitude towards her was so cold.
On 5 August Mugha-e-azam was released which was a major blockbuster. She didn't receive the filmfare award that she
rightly deserved as they were normally obtained by foul play in those days and Madhubala was too proud
to stoop to such levels .
[ Home | Profile | Marriage | Last days | Movies | Fans Corner | Guestbook ]