Last days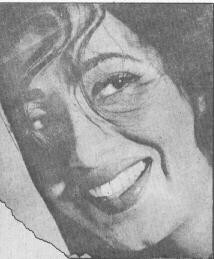 Madhubala was confined to her bed in the last days of her life, she repeatedly watched
her favourite movies, Mudghal-e-Azam, Barsaat Ki Raat, Chalti ka naam gadi and Mahal.
She used to recite Urdu poems to herself and saw her 'pyar kiya to darna kya' over 500 times.
Kishor Kumar used to get upset with her for watching Dilip Movies and insisted she
watched Chalti ka naam gadi and Jhumroo. Her family made sure that someone would
keep an eye on the door to see if Kishor was coming in order to swop the Dilip movies.
She had a 105 degrees temperature a day before she died and expressed her desire to see
Dilip.
She died on 23 February 1969 on a Sunday morning and was buried with her diary at
Santacruz burial ground by her family and Kishor Kumar. Dilip Kumar wasn't at the funeral,
it's not known if he was informed.
However he did come to Ataullah Khan's aid in his last days as he faced financial ruins
even the family cars had to be sold of to cover Madhubala's expensive medical treatment.
[ Home | Profile | Dilip Kumar | Marriage | Movies | Fans Corner | Guestbook ]